"Let me tell you, this tea works miracles. No other tea helped me relax and go to sleep as fast as this one did. I can tell that they use high quality ingredients, because the tea is very effective. Also, I love, love earl grey taste! Buy it, you wouldn't regret it." - Natalia D.
✔️ Helps support stress & anxiety relief
✔️ Support good night sleep for calm & relaxation
✔️ Helps with falling and staying asleep
---
Drink to a good night of sleep
Herbal teas have been used as natural sleep aids for centuries. Now Larilu has formulated an insomnia tea that unites the most potent flavones and antioxidants like apigenin to soothe frazzled nerves, quiet your racing thoughts and help you slip into a state of sleepiness. Unlike over-the-counter sleep pills that can be habit-forming and leave you feeling foggy the next morning, Our Relax + Sleep Rose-Earl Grey Nighttime Tea allows you to wake feeling clear, refreshed and ready to take on the day.
Purposefully formulated for relaxation
This 2500 mg blend includes herbs and botanicals that have been used for hundreds of years by herbalists to promote stress relief, calm the central nervous system and naturally induce sleep. They combine all the soothing properties of Rooibos, Passionflower, Chamomile, Rose, Lemon Balm, Tulsi Holy Basil, Licorice, Lavender and Valerian Root Tea in 1 efficient stress relief tea quiets the mind and eases anxiety for a peaceful and uninterrupted slumber.
Made in the USA
Larilu Relax + Sleep Calming Tea is made using only premium non-caffeinated organic ingredients for the finest sipping experience. It contains no soy, dairy, nuts, gluten or GMO. It also has no additives or fillers, instead calling on natural Bergamot for a distinctly heady fragrance and piquancy. Packaged in 15 biodegradable sachets for 30 cups of tea, our night time tea for sleep is a must-have addition to your bedtime ritual.
Sip your way to deeper and more recuperative slumber. Add Larilu Relax + Sleep Tea to your cart today.
Relax+Sleep Tea: Organic Rooibos, Organic Passionflower, Organic Chamomile, Organic Rose, Organic Lemon Balm, Organic Tulsi, Organic Licorice, Organic Bergamot Oil, Organic Valerian, Organic Orange.
Our teas are: Certified Organic!! Non-GMO, no sugar, vegan, gluten-free, paleo, dairy-free, no preservatives, soy-free, no additives, or anything artificial.
Giving back: For every tea sold we donate to support victims of domestic violence. Everyone deserves to be happy!
As with any dietary supplements & herbs, advise with your healthcare professional before use. If you are pregnant, considering getting pregnant, breastfeeding, taking medication or have any medical condition please consult with your healthcare professional before using this product. Keep out of reach of children.
†These statements have not been evaluated by the Food & Drug Administration. This product is not intended to diagnose, treat, cure, or prevent any disease.
For adults only! Results are not guaranteed and may vary from person to person.
Written by
an anonymous user
on
Customer Reviews
based on reviews
There are no customer reviews yet.
Thank you for submitting your review. Once it is approved, your review will show up in the list of reviews.
Submitting your review failed. Please try again.
Mother nature's benefits for a
healthier. happier. better you!
Supports Quality Sleep
Rooibos: Helps support quality sleep, helps support immune system and helps rejuvenate skin.*
Helps Relieve Insomnia
Chamomile: Helps relieve insomnia, promotes sleep and helps calm the nervous system to relax.*
Supports Anxiety Relief
PassionFlower: Helps relieve anxiety and helps to reduce the time to fall asleep and helps to increase sleep duration.*
Helps Reduce Stress
Lavender + Rose: Helps soothe the nervous system, helps relieve stress and fatigue, and helps improve sleep.*
Supports Cognitive Function
Lemon Balm: Helps support cognitive function, helps falling and staying asleep.*
Supports Deep Sleep
Valerian: Helps support deep sleep. And, helps relieve stress, anxiety & fatigue.*
How to Use It
1. Boil the water.
2. Place sachet in a 8oz. cup, mug or tea infuser and add freshly boiled water.
3. Steep for 5 minutes.
4. Reuse sachet to brew a second cup.
5. Enjoy 1-2 cups a day.
6. Drink at night.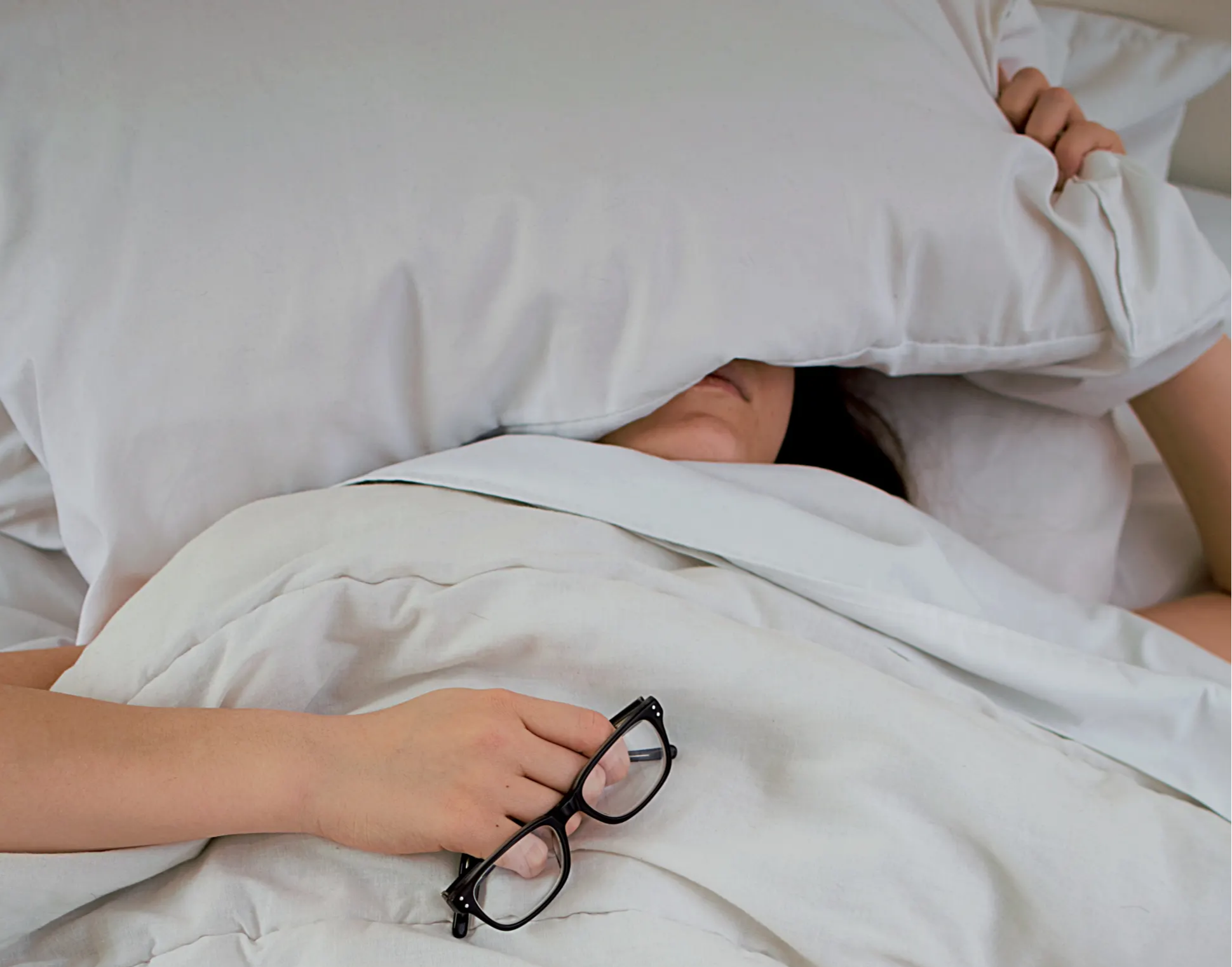 Frequently Asked Questions
When should I drink Relax + Sleep Tea?
We recommend drinking the tea about one hour before you would like to fall asleep. Each pyramid can be reused to brew a second cup.
Are the ingredients Organic?
Yes, all the herbs are organic and all our teas are USDA Certified Organic.
Is the tea loose or individually bagged?
Our loose herbs are individually bagged in biodegradable pyramids to allow the leaves to properly expand, achieving the benefits and flavors of loose leaves.
Is the tea caffeine free?
Our teas are non-caffeinated.
All our teas are proudly made in the USA.